My breath was taken away as I was convinced to let my little BABY boy
go down the zipline.
My heart pounded as he crawled into a big beach ball and floated on water.
And both happened as he rode a pony for the first time!
From yelling CHURRO to YAwhatho! From the 1 week old baby to the cute little old man...
From the dear person with downs syndrome, to the 500 people that didn't speak my language ...
From the first time I heard "I'm going home", to the final time I got to say it.
From the first dollar to the last.
With every breath, every yawn, every sigh, every laugh and every belly laugh, let our worship, let our praise be lifted up. Every pain, every stain is all worth it. Thank you Jesus for blessing our church food booth and bringing in profits for the church! Our profits so far are higher than ever!!!
Above all else Thank You Jesus for letting us all be a witness for you.
Thank you for allowing us to break YOUR bread, letting me handle YOUR money, and letting us serve those you care about most: souls that need you!
I stand in awe again of how good God is! God is truly working in Porterville.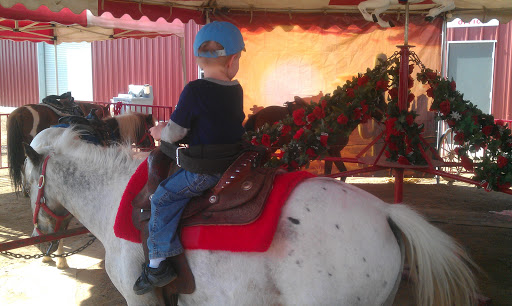 See MORE pics of the fair at our incredible church website:
http://lifetabporterville.com